What Are the Vulcan 812 Standard Features?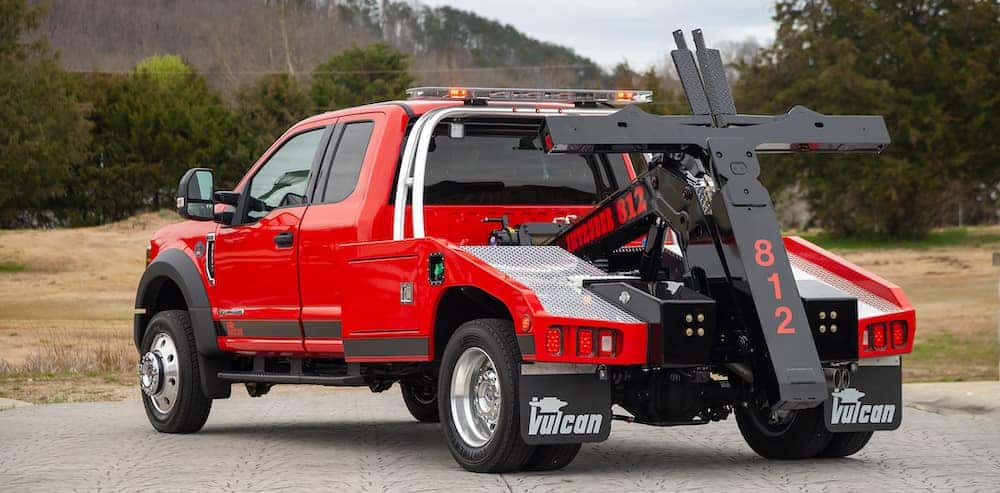 If you're searching for a tow truck that's ideal for auto and bike repossessions, the Miller Industries Vulcan 812 Intruder II is a top pick. Recently updated based on feedback from operators in the field, this model includes or offers everything you need to tow confidently through Miami and Riviera Beach. Below, you'll find an overview of the Vulcan 812 standard features, optional features, and specifications to help you make an informed decision.
Vulcan 812 Standard Features
The Vulcan 812 Intruder II comes equipped with a variety of features that make it a flexible and easy-to-use self-loading wheel lift unit. For starters, it has an adjustable body width that ranges from 88 to 94 inches, as well as a self-centering, 180-degree crossbar for easier loading. There are also tool compartments on the driver and passenger sides for quick access to the equipment you need to complete a job. Additional standard features for the Vulcan 812 include the following:
60-inch cab-to-axle steel modular body
Auto load wheel lift system
Safety chains and safety chain pocket guards
Junction box and wiring harness
Mudflaps
Adjustable limiter switches on elevation and tilt functions
Wheel lift ratchets and straps
Tire spacers
8,000-pound planetary winch with 100 inches of 3/8-inch cable
Vulcan 812 Optional Features
There are plenty of ways to improve the functionality of your Vulcan 812 Intruder II. For example, you can upgrade its steel modular body to an aluminum, composite, or PolyBody body for great durability. There are also attachments you can add for greater towing capabilities, such as a trailer hitch attachment, a motorcycle attachment, and a fifth wheel attachment. Additionally, you can choose from any of the following optional add-ons:
Clutch pump or pump/power take-off
24-inch tunnel toolbox (built from steel, aluminum, or composite)
Dollies
Dress-up packages
Bolt-on tailboard "D" rings
Vulcan 812 Dimensions & Specs
Curious about the Vulcan 812 dimensions and specifications? Here's a quick look at a few of its most important areas:
Recovery Boom: 8,000 pounds
Max. Lift Angle: 21 inches
Max. Reach: 73 inches
Planetary Winch: 8,000 pounds
Cable: 3/8 inches x 100 inches
Towing Rating: 7,500 pounds
Suggested GVWR: 14,500 pounds
Find a New or Used Truck at Rechtien International Trucks!
Contact us at Rechtien International Trucks for answers and more information about your tow truck options.