Showroom Hours
---
Monday
Tuesday
Wednesday
Thursday
Friday
Saturday
Sunday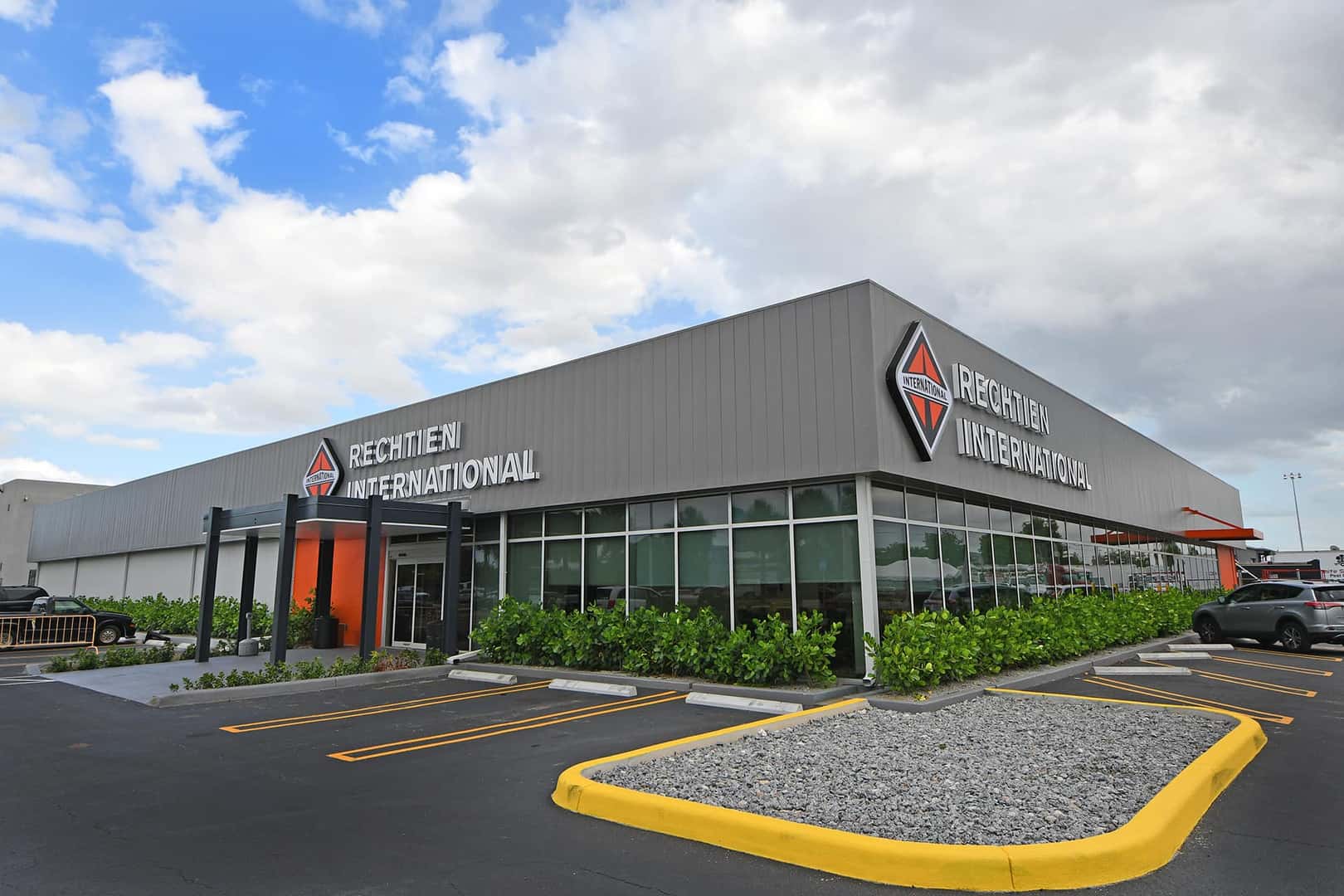 Sales Hours
Mon – Fri: 8:00AM – 6:00PM
Sat: 8:00AM – 12:00PM
Sun: Closed
Service Hours
Mon – Fri: 7:00AM – 6:00PM
Sat: By Appointment Only
Sun: Closed
Parts Hours
Mon – Fri: 7:00AM – 6:00PM
Sat: 8:00AM – 12:00PM
Sun: Closed
Your International Truck Dealers in Miami
Welcome to Rechtien International Trucks! We are your premier destination for International trucks for sale in Miami. Whether you're in the market for a semi truck for sale, in need of parts and service, looking to lease trucks, or require rentals, we've got you covered.
Reliable Auto Services
At Rechtien International Trucks, we understand the importance of keeping your truck running smoothly. That's why our Miami location offers top-notch parts and service for all International truck models. Our team of skilled technicians is well-versed in International trucks and can handle everything from routine maintenance to major repairs. With our state-of-the-art facilities and genuine International parts, you can trust us to keep your truck on the road in Ft. Lauderdale and beyond.
International Trucks for Sale in Miami: Leasing Options
In addition to parts and service, we provide flexible leasing options for businesses in Miami. Whether you need a single truck or an entire fleet, our leasing program offers competitive rates and customized solutions to fit your specific requirements. With our extensive inventory of International trucks for sale in Miami, including Miami semi trucks for sale, you can choose from a wide range of models and configurations to meet your business needs. Experience the benefits of leasing with Rechtien International Trucks and enjoy the convenience and flexibility it brings to your operations.
Rental Services You Can Count On
For short-term needs or special projects in Riveria Beach and the surrounding areas, we offer a comprehensive rental service. Whether you require a truck, trailer, or forklift, we have a diverse selection of well-maintained equipment available for rent. Our rental process is quick and hassle-free, allowing you to access the equipment you need when you need it without the long-term commitment.
Our Dedication to Customer Satisfaction
As your International truck dealers in Miami, customer satisfaction is our top priority. Our knowledgeable and friendly staff is dedicated to assisting you every step of the way. Whether you're a seasoned truck operator or new to the industry, we're here to provide guidance, answer your questions, and ensure you make the best decision for your business in Ft. Pierce or a neighboring community.
So, if you're looking for International trucks, trailers, or forklifts in Miami, look no further than Rechtien International Trucks. We are your go-to source for International trucks for sale in Miami! Visit our Miami location today and experience our exceptional service, reliable parts, leasing options, and convenient rentals. Trust us to be your partner in success and let us help drive your business forward. We are proud to be your International truck dealers in Miami!