Semi Truck Accessories & Parts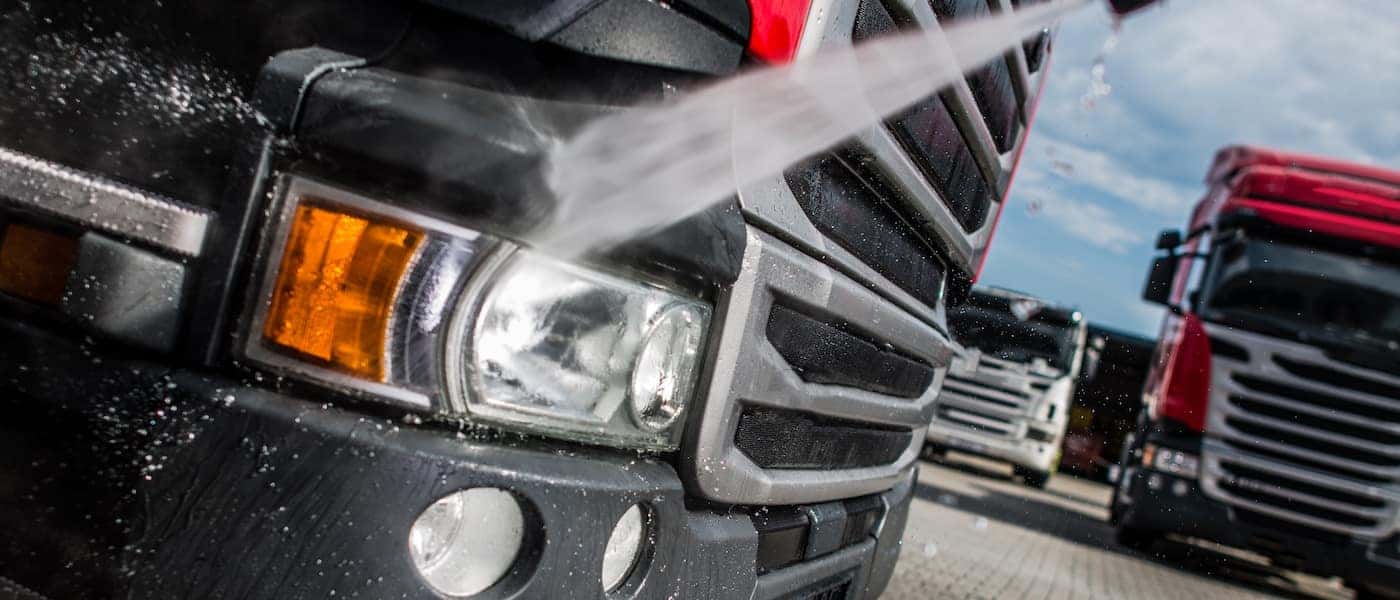 ---
---
While you're on the road, your commercial truck is your home away from home. So, it makes sense to outfit it with accessories to improve its comfort, style, and safety. Whether you're searching for a new or used truck, you can personalize with your favorite parts and accessories. Learn more below!
Truck Accessories for the Cabin
Steering Wheel: The size and shape of the steering wheel can impact the way you drive and turn. There's a variety of sizes and styles available, such as stainless steel or body-color steering wheels.
Seats & Seat Covers: You might think dropping $1,000 on a seat with memory foam is excessive, but when you drive for hours on end, it's a worthy investment for your back and neck.
Floor Mats: Installing heavy-duty floor mats is one of the best ways to keep your cabin floors clean and in good condition — no matter the weather outside.
Gearshift Knobs & Extensions: Extending the gearshift knob can give you a better grip, ensuring you're always shifting from a comfortable angle without straining.
Truck Accessories for the Exterior
Bumpers: Whether you want to give your truck a makeover or replace a dented or scratched bumper, you've got a lot of options, including light bars and inserts, end pieces, Texas squares, and more.
Exhaust Kits: Semi trucks are most easily recognized by their large grilles and blaring exhaust pipes. You can customize your truck with individual pipes, a set of stacks, or kits.
Grilles: When it comes to grilles, there are plenty of different shapes, sizes, and materials. Choose from punched inserts, classic stainless steel louvered grilles, or grilles with built-in bug screens. The sky's the limit!
Headlights & Bezels: Need stronger and brighter headlights to light up the night while traveling through Miami or Fort Lauderdale? Consider upgrading your current headlights to ultra-bright aftermarket LEDs.
Semi Truck Replacement Parts
Before starting your day, it's necessary to complete a pre-trip inspection of your vehicle's key systems. Of course, this isn't a replacement for routine maintenance, but it can help you avoid aggravations like having to jump start your semi or schedule costly emergency service. Completing regular Driver Vehicle Inspection Reports (DVIRs) is the best way to stay ahead of regular service. Here are just a few truck parts and accessories to check during your inspections:
Brake sensors, cables, and hoses
Radiators
Condensers
Charge air coolers
Engine oil coolers
Door locks
Hood latches
Window cranks
Air intake filters
Shock absorbers
Learn More About Customizing Your Truck from Rechtien International Trucks!
Do you have additional questions about accessories for your semi truck or tow truck? Contact the parts department at Rechtien International Trucks or visit one of our South Florida locations. When you select the parts or accessories you want, our service team can professionally install them for you.