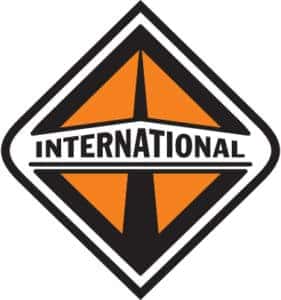 ---
If you're in Southern Florida and thinking about purchasing an International truck, you might be wondering who owns International trucks. Rechtien International Trucks can walk you through the history and ownership of International trucks and how the company has transformed over the years. Read on below to find out who owns International trucks, be sure to check out our new inventory today!
Who Owns International Trucks?: Navistar International Corporation
So, who owns International trucks? Originally known as International Harvester, Navistar International Corporation is an American holding company which was started in 1986. The International Harvester Company originated in Chicago, Illinois in 1908 and introduced the International Harvester Auto Wagon to the world. However, the company struggled through the mid-1980s due to the long strike with UAW in regards to work rules. Ultimately in 1986, the company introduced itself on February 20th as Navistar International Corporation. Even though there was a merger and change in leadership over time, the "International" brand name is still used across the product line.
What is Navistar Today?
Navistar now owns the International truck brand, diesel engines, Navistar Defense subsidiary, and more. The headquarters of Navistar International Corporation is located in Lisle, Illinois, but Navistar operates out of 1,000 dealer outlets located in 90 countries across the globe. There are several International trucks that Navistar produces, here are just a few of the medium-duty, over-the-road, and severe-service trucks:
Medium Duty
International CV Series
International MV Series
Heavy Duty
International LoneStar
International LT Series
International RH Series
Severe Duty
International HX Series
International HV Series
IC Bus
School/Activity Buses
CE-Series Conventional
RE-Series rear-engine transit-style
Commercial Buses
CE-Series conventional
RE-Series rear-engine transit style
TC-Series Chassis
Additional Product Lines of Navistar
Now that you know who owns International trucks, you might wonder if Navistar Corporation acquired other businesses or what other product lines they produce. Navistar bought MWM International Motores in 2005, which was a Brazillian engine manufacturer. As part of their product line, Navistar Corporation produces diesel engines that can be found in International trucks.
Not every truck driver knows that Navistar Corporation produces plug-in electric vehicles such as the Plug-in hybrid electric bus and eStar electric van. These advancements in technology ensures that Navistar Corporation is taking the right step towards a greener future.
Explore International Truck Inventory at Rechtien International Trucks
Contact us at Rechtien International Trucks to begin the finance process! Now that you know who owns International trucks, you can be that much more confident in the brand.