International HX® Reviews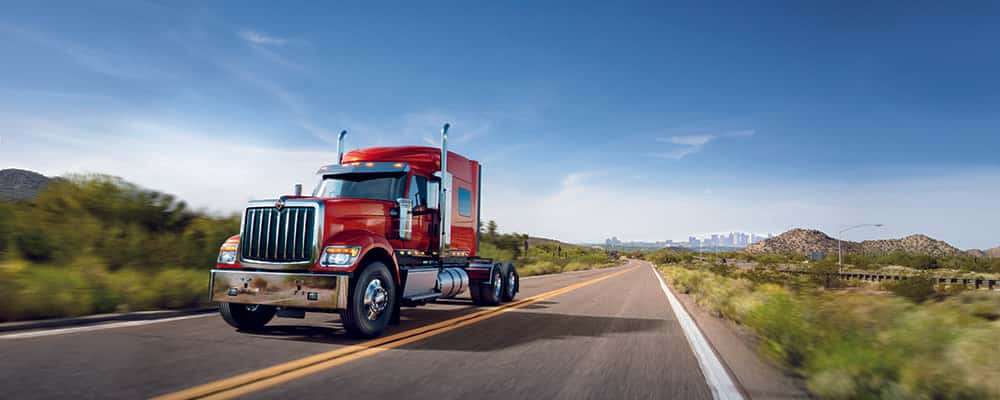 Although each and every new International truck is an exceptional option, the International HX® is a great choice to add to your fleet. It features plenty of durability with a focus on increased uptime so that you can spend more time tackling those South Florida jobs and helping your business succeed.
While many business owners and operators have nothing but great things to say about the new International HX®, we understand that you may want to hear some expert opinions before adding one to your fleet. With that being said, the experts from Rechtien International Trucks will help you take a look at expert reviews on the new International HX® series trucks!
---
International HX® Reviews: What the Experts Are Saying
We know that purchasing a new commercial vehicle to add to your fleet is a big commitment. Whether you're a small business just starting out, or you've got an established empire that's looking to grow, we want to help you find the right truck for your needs. That's why we want to go over some professional reviews of the International HX® series trucks.
While many customers come back and tell us about their appreciation for the new International HX®, it's important that the experts have good things to say as well. Let's take a look at professional reviews of the International HX®:
"All of this maneuverability and control is great, but it's all for naught if you can't get a driver in the seat due to a truck's poor ergonomic design. That isn't the case with the HX Series. The truck features a well-appointed cab that is specifically designed to enhance a driver's experience in terms of endurance and productivity." – Modern Work-Truck Solutions
"The International A26 is the lightest engine in its class and the quietest engine International Trucks offer, while also providing efficient power. The A26 is the ideal engine for vocational applications. The Cummins X15 on the other hand is known for being the proven muscle for the long haul. With horsepower ratings up to 605HP and 2,050 lb-ft of torque, the X15 delivers relentless performance. " – The Heavy-Duty Parts Report
"The new HX Series also comes with functional dual external air cleaners, offering increased filtration, which is critical when running in dusty environments. All marker lights have been replaced with LEDs which provide night time visibility and safety while reducing the frequency of repair. Optional stainless steel visors, bright finish mirrors and additional stainless steel options are available." – Fleet Equipment
Why We Love the International HX®
It's clear that experts and consumers alike appreciate the International HX® series trucks for their performance, durability, and advanced technology. However, we also believe there are plenty of other highlights that make the new International HX® so special. Some of those highlights include:
Diamond Logic® Electrical System
Spacious cab
Optimized HVAC system
Air disc brakes
Durable & lightweight chassis
Diamond Elite configuration
Solid sleeper cab
And much more!
What's Your International HX® Review?
With such high praise all around, are you ready to see the International HX® for yourself? Visit one of Rechtien International Trucks's South Florida locations today, and form your own International HX® review. We can help you go over everything that makes the International HX® a smart choice. If you have any questions, please don't hesitate to contact us for more information!
More From Rechtien International Trucks