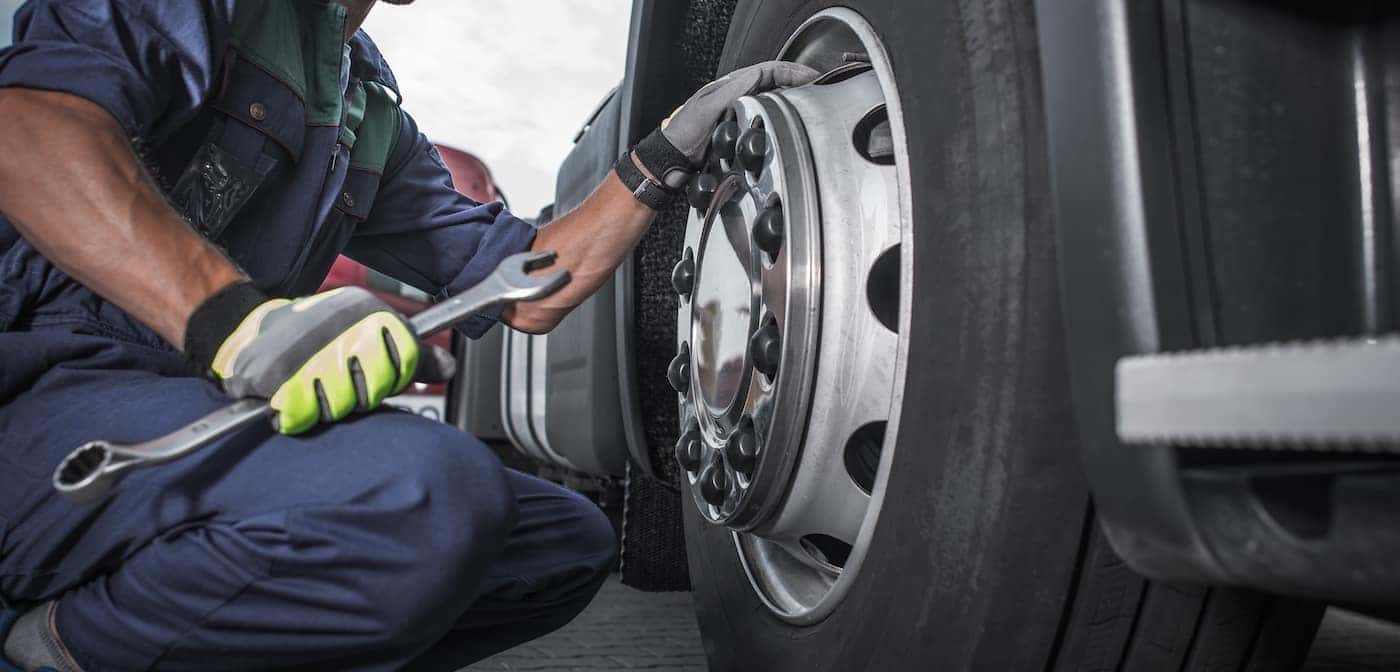 ---
---
Every truck driver has their own way of getting the job done, whether it's taking up a hobby, listening to an audiobook, filling the gas tank in the morning, or using truck-driving apps like Truck Path. However, there are a few tips that every driver should keep in their back pocket, regardless of whether they drive tow truck or semi truck. Check out a few of our favorite truck driving tips from Rechtien International Trucks!
Always Complete a Pre-Trip Inspection
Maintaining your truck is crucial. Pre-trip truck inspections are required per the Federal Motor Carrier Safety Administration (FMCSA). Your day should begin with a pre-trip inspection. These tend to take about a half-hour. Being thorough is key, as you don't want to miss any blatant problems. Pre-trip inspections cover a range of points throughout your vehicle, as well as your medical card and emergency equipment. Areas you'll need to check include:
Tires, wheels, and rims
Lights and reflectors
Mirrors and windshield
Airlines
Brakes
Transmission
Steering
Belts
Fluid levels
Leaks
Taking the time to inspect your truck can save you the hassle of having to jump start your semi truck, for example, or call for assistance.
Don't Jump from Job to Job
This is a good piece of advice for new truckers. In many industries, moving from job to job constitutes more experience in the field; this isn't necessarily true with truck driving. The amount of time you've worked for a carrier is significant, especially if your goal is to work for a top, high-paying carrier. Companies value truckers who give 110 percent, so jumping from job to job may give a negative impression of your reliability.
Make Your Own Meals & Snacks
When you're on a tight schedule, it can be tempting to grab whatever food is convenient, which usually means fast food, soda, chips, etc. These types of foods should never be staples in anyone's diet, especially a truck driver. Here are a few quick and easy suggestions for healthy foods that'll fill you with energy rather than calories:
Breakfast
Oatmeal
Cottage cheese
Fresh fruit
Whole-wheat toast with peanut butter and banana slices
Snacks
Fresh fruit and veggies
Dried fruit
Low-fat string cheese
Low-fat yogurt
Meals
Tomato and avocado sandwich
Whole-wheat turkey wraps
Veggie or turkey burgers
Grilled chicken salad
Exercise on the Road
Truck driving is more mental than physical, which means it's important to stay physically fit on the road. You may be wondering, "How can I stay fit when I have a job to do?" We have three words for you: compact cardio equipment. You can find a foldable exercise bike for around $150 on Amazon, which is perfect to use during breaks. There are other options as well, including small weights, a suspension trainer, dumbells, a jump rope, and a pull-up bar. All of these items can fit easily into the cab of your truck.
Reach Out to Fellow Truck Drivers
Do you have questions about the truck driving industry? Reach out! The truck driving community is vast and always ready to help new drivers. Get to know the drivers in your circle and connect with peers online. Many of the "must-knows" involving truck driving pertain to legal regulations and truck driver and motorist safety, such as Hours-of-Service (HOS) rules and maximum driving times. If you're unclear about something, a more seasoned, veteran truck driver can surely help.
Learn More from Rechtien International Trucks!
Are you looking to buy a new or used truck? Rechtien International Trucks can help! Contact us to learn more about our inventory, as well as our financing services, truck repair services, and parts and accessories selection. With five locations in South Florida, we're your reliable source for all things truck-related!