New International MV Series Body & Engine Options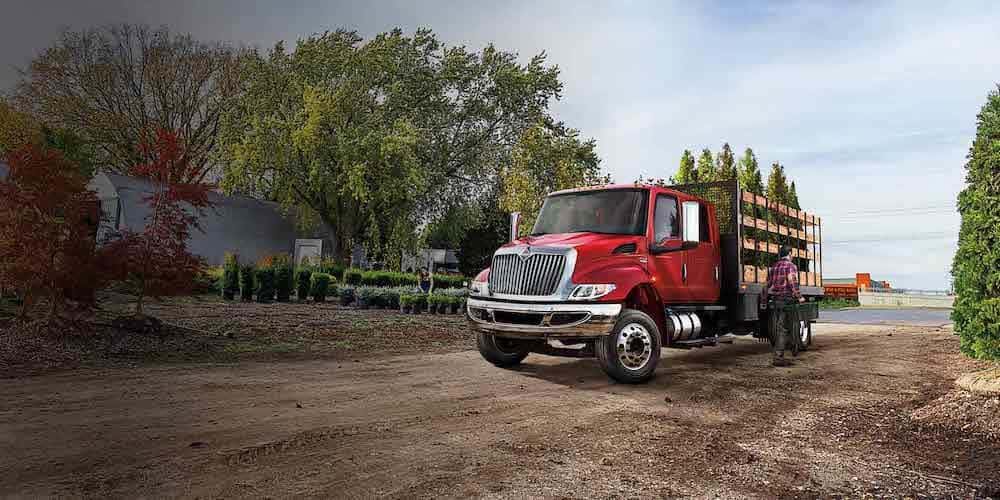 Do you need a medium-duty truck that's both powerful and flexible? The International MV Series is one such truck — and you can learn more about it right here at Rechtien International Trucks. The new International MV Series body options and engines are suitable for a wide range of applications, from towing and hauling to delivery. Read on to learn more about the MV Series' specs and outputs, as well as its many body styles.
What Are the MV Series Body Options?
Whether you need a hard-working dump truck or tow truck, the MV Series delivers. It's available in three main body options:
Delivery — Deliver anything from beverages to packages.
Dump Truck — Haul a maximum of nearly 55,000 pounds.
Towing — Use an integrated system to make towing around Miami a breeze.
On the whole, the MV Series is offered with three cab types: daycab, extended cab, and crew cab with a classic diamond interior. Choose from low or mid-level heights for optimal room while you're traveling. The MV Series is also easily configurable for different vocations, which include the following truck body styles:
Ambulance
Emergency Medical
Fifth Wheel
Recovery
Reefer
Stake Flatbed
Utility
Utility with Boom
What Are the MV Series Engine Options?
Drivers will find that the medium-duty MV Series is anything but lacking when it comes to power and capability. These trucks can be had with one of two engines:
Cummins® B6.7 — produces up to 200 hp and 520 lb-ft of torque or 325 hp and 750 lb-ft of torque
Cummins® L9 — produces up to 350 hp and 1,000 lb-ft of torque.
You can also choose from the following transmissions, depending on the engine you select for your truck:
Allison 1000, 2000, 3000 Series automatic
Allison 3000 TRV Series Automatic
Eaton® Fuller 6- to 10-speed manual
Eaton® Procision 7-speed dual-clutch automatic
Eaton® Fuller Advantage 10-speed fully automated manual
Test Drive the MV Series at Rechtien International Trucks
When it comes to engine and body options, MV Series trucks don't disappoint. You can find a capable body style and engine for virtually any medium-duty application — and for a reasonable price. Compare the MV Series vs. HV Series to see which offers more of the specs and features you need. When you're ready, contact us to schedule a test drive at one of our locations in Miami, Ft. Lauderdale, Riviera Beach, or Ft. Pierce.