What Are the HV Series Configurations?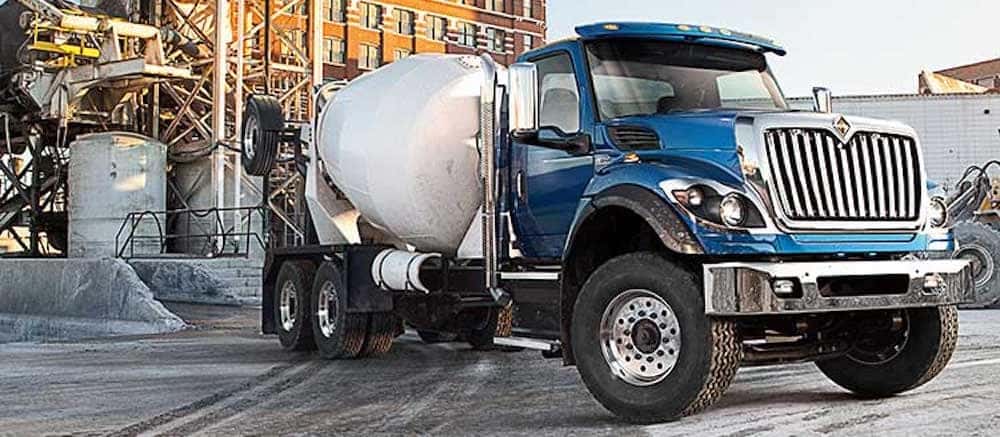 At International Trucks, step one of the design process is to consider the driver. With a DriverFirst™ philosophy leading the way, HV trucks are built around the people who drive them for maximum safety, comfort, and capability. That also means extraordinary freedom to customize your HV truck to perform its function perfectly, down to the last detail. Read on for HV configuration and specification details, and learn more about customizing your own semi truck with Rechtien International Trucks.
HV Series: Trim Levels
From snow plowing in extreme weather to delivering roofing material up top, there's more than one way to get the job done with your HV. Start your build with a choice between a wide selection of cabs and three main cab types. Then customize your semi by vocation with special features for the following functions:
Concrete
Construction
Municipal
Utility
Fifth Wheel
Refuse
Snow Plow
Construction Dump
Concrete Mixer
Construction Crane
Utility with Boom Arm
HV Series Specs: Drivetrain
Depending on what your Miami jobs call for, HV trucks offer a lot of versatility when it comes to concentrating its considerable power. You'll build your custom drivetrain with a choice of three engines and a long list of manual, automated manual, or automatic transmission options:
Engine

Cummins B6.7 — Max 369 hp and up to 800 lb-ft of torque
Cummins L9 — Max 450 hp and up to 1,250 lb-ft of torque
International A26 — Max 500 hp and up to 1,750 lb-ft of torque

Manual Transmission

Eaton Fuller: 6, 10, 11, 13, 18 speed

Automated Manual Transmission

Eaton UltraShift PLUS: 10, 11, 13, 18 speed
Eaton Fuller Advantage: 10 speed

Automatic Transmission

Allison 2000
Allison 3000
Allison 4000
Highway Series (HS) — For highway-only vehicles with straight truck and tractor vocations
Emergency Vehicle Series (EVS) — For vehicles equipped with emergency signaling
Rugged Duty Series (RDS) — For construction or refuse vehicles / off-on highway vocations
Designed for the Driver
The HV Series technology features give you security and comfort on the longest days and on your toughest Fort Lauderdale worksites:
HVAC system for high-performance max defrost
Improved lateral visibility and reduced head-turn angle to reduce vision-related accidents
New pedestal mirrors to enhance visibility and ergonomics
Automated task programming
DiamondLogic® Electrical System for streamlined equipment integration
Optional stainless steel-clad aluminum bumpers
Newly-designed in-cab power distribution module
Remote Diagnostics
All-new premium gauge cluster to keep important alerts in sight
Sloped hood for excellent driver visibility
Standard air disc brakes
Electronic stability control to maintain lateral steerability
Upgrade Your Job Site with A Customized HV Truck!
Stop by the Rechtien International Trucks lot to explore the HV Series configurations in more detail. Whether you're a seasoned Riviera Beach driver or just considering your first semi truck, our team of qualified technicians is here to answer questions about your semi, like how to care for a semi truck battery. You can also learn more about how the HV compares to the MV series, and reach out to us to schedule a test drive on your favorites from our new truck inventory!